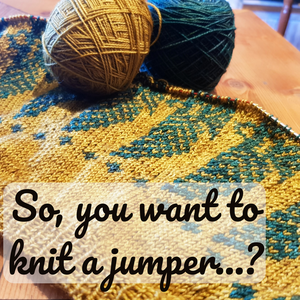 Knitting Classes with Jasmin
So, you want to knit a jumper?
If you know the basics already (knit, purl, cast on/off, maybe some increases and decreases) then you're ready to take the leap into knitting a proper, grown-up jumper project! 
Maybe you're not sure where to start, how to read a pattern, which yarn and needles to use or how different styles are put together. I've got you covered!
Come join a small group class where we'll cover all these questions and everything else you need to know before you comence knitting your own fabulous garment!
   Class will be held at The Barker Hotel, Gawler St Mount Barker. - just ask for Purl and Friends.
   Sunday October 2nd, 3pm-4:30pm
Your ticket includes a coffee/tea and there will be plenty of time after class for chatting and social crafting.
---
We Also Recommend