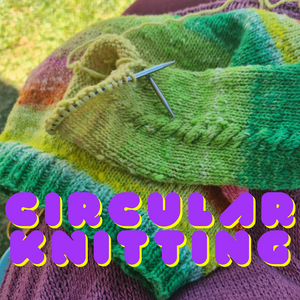 Knitting Classes with Jasmin
Circular Knitting Workshop 

 Can you knit in the round? Keen to grow your Circular Knitting skills with some pro tips and new techniques?
Come join a small group class where we'll cover everything from why you'd want to knit in the round, what tools you'll need and why, right up to workshopping advanced techniques like knitting two socks/gloves at a time.
We'll accomodate a range of skill levels, but you'll need to be confident in your knit, purl, casting on and off, to join this class.
   Class will be held at The Barker Hotel, Gawler St Mount Barker. - just ask for Purl and Friends.
   Sunday July 3rd, 3pm-4:30pm
Your ticket includes a coffee/tea and there will be plenty of time after class for chatting and social crafting.
---
We Also Recommend